This page contains news, photos and information about the hydrofoil sailing regatta on Lake Garda 8th – 10th July 2014.

Taking Hydrofoil Sailing Offshore: Experience from the C-FLY Design – by Chris Edwards
Presentation slides: Click here…

Interview with Tom Speer:


Luca Rizzotti – Founder of the Foiling Week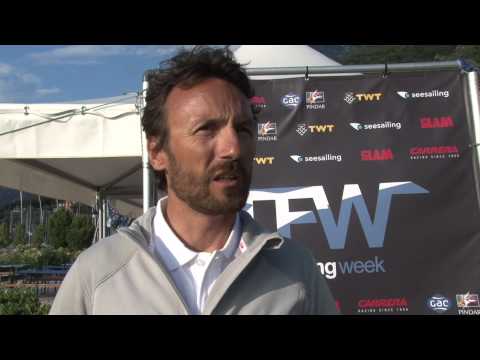 James Grogono – Invented the first Hydrofoil Sailing Catamaran – 1967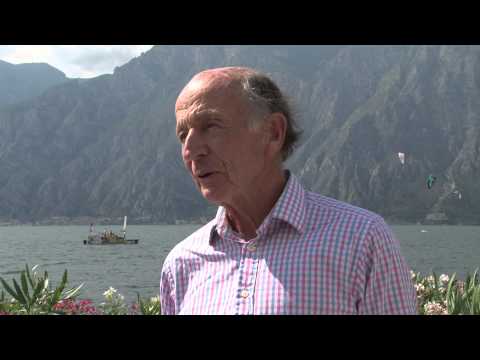 Thursday – TFW Day 3
The last day, with mixed fleet racing and very sadly insufficient wind for C-FLY to participate. However, the S.9, Moths and Kitesurfers enjoyed the racing:

Wednesday – TFW Day 2
More very informative presentations including Chris Edward's presentation of C-FLY. Again, marginal wind for foiling in the afternoon:
Tuesday – TFW Day 1
A morning of presentations by various designers, industry professionals and James Grogono (the 'grandfather' of hydrofoil sailing (Icarus 1964)) and unfortunately, no wind in the afternoon:
Friday 4th – Monday 7th:
Our thanks to Mr L from California, USA for sponsoring our trip to the Foiling Week.
"Hey C-FLY, thanks for the great trip…""….I was keen to find out what you guys were doing and the opportunity to come aboard and support your project as well, was ideal for me…"".. I guess I hadn't really appreciated what you've achieved and the incredible foiling breakthrough you've made…""…The thing that surprised me was the way C-FLY just takes off and sails so fast without any fuss or foil adjustment. The boat just gets straight in the groove and is incredibly stable. If she's that good on the flat, she must be awesome in waves…..""She's one hell of a ride! Let me know when you're planning to sail offshore?"